I'll be the first to admit that although I've walked passed the entrances on the Royal Mile and Cockburn Street many times; I had no idea that Roxburgh Court existed until this summer (and even then I had to look it up to find out where it was). Actually, until the first time I went to the Devil's Advocate I hadn't been on Advocates Close (next close up the hill) in years either. I have a sneaky suspicion that I'm not alone in this, but I've also got a feeling that things are changing.
Recently I was at The Devil's Advocate for the launch of a new campaign – The Roxburgh Court Art Project – and it looks as though this unloved part of the city is almost finished its enormous transformation.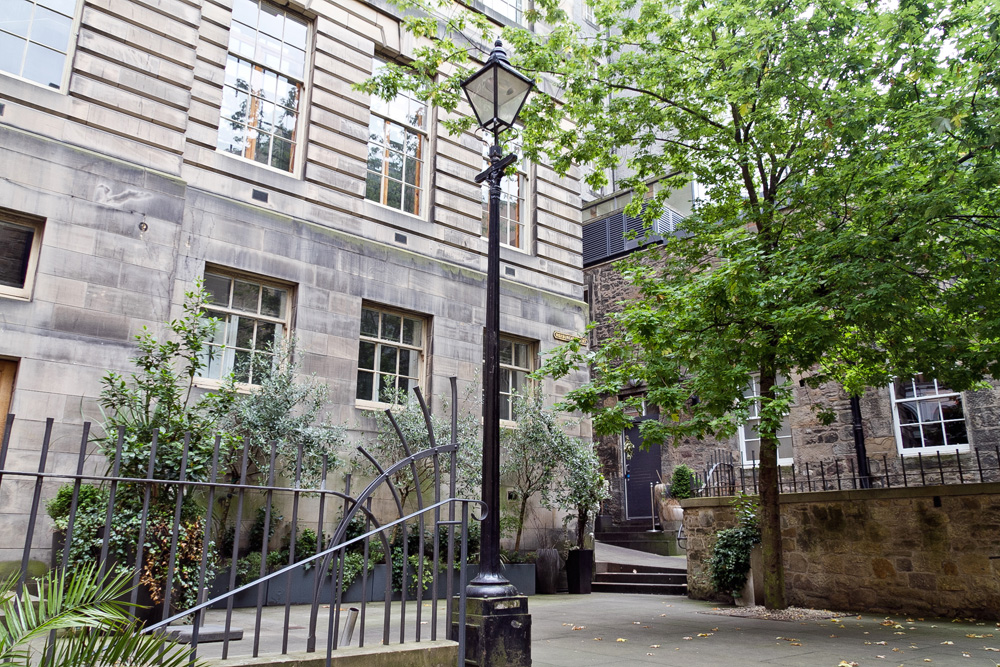 The brainchild of the Chris Stewart Group (the architects behind the amazing project to bring this part of town into the 21st century), they are working with Edinburgh Council and Edinburgh College of Art (ECA) to come up with an art instillation which will make Roxburgh Court into a destination – in other words, give people a reason to pass through or visit this wonderful space.
Want to have a say in what goes in Roxburgh Court? You're in luck. There were nine designs for the instillation created by over 30 ECA students and they are now all available for you to have a look at. Just pop along to The Devil's Advocate (Advocates Close) or Zizzi's (Roxburgh Court) before the end of October and take a look at the designs.
Voting for the winner (from a final shortlist of three) has already started, to take part or to find more information about the project simply visit Lateral City's website.
Photo credit: The Future Positive